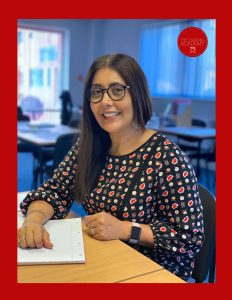 Surinder Thind
(Founder & Managing Director)
Surinder founded The Learning Academy in 2002 and has a deep knowledge of ensuring that each student who attends the TLA is catered for as an individual learner and is able to make progress in all areas.  She does not believe in a 'one model fits all approach' as each student has unique learning needs when they attend the TLA.
Surinder is an inspirational leader who is a multi-faceted professional in education and has taught from Year 2 to Year 13.  She read Chemistry at university after which Surinder completed a PGCE in Secondary Science in 1994. She has taught Science to GCSE students as well as Chemistry to A Level.  Surinder has also taught primary education and with her experience she has a very deep knowledge of the Kent Test exam.  Surinder is able to utilise her exceptional skills in teaching to enable children to learn the skills and achieve excellent scores in the Kent Test.
Surinder has been a member of a senior management team at an independent school and is now able to ensure that the TLA operates as close to a school as possible.  All lessons are overseen by Surinder thus ensuring that high standards and expectations are always maintained.
Surinder is a unique individual with a caring and nurturing personality which is almost tangible.  (More)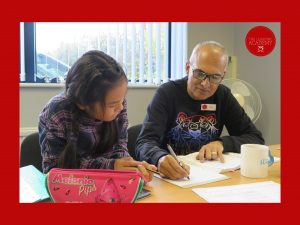 Parm Thind
(Director)
Parm is a very experienced teacher and has taught in a grammar school as well as comprehensive schools for over twenty-five years.  Parm is a very experienced educational practitioner and was an assistant headteacher at a grammar school – he brings another dimension to The Learning Academy team.  He has the ability to build an excellent rapport with all the students making them feel at ease while they are challenged to be the best that they can be.
Parm is able to teach many subjects to a high level which include maths, English, Science and Computing to GCSE level as well as Maths, Chemistry, Computing, Economics and Business Studies to A Level.  Parm has used his knowledge and experience of the Kent Test to develop Kent Test style questions for the TLA Cloud and the TLA Kent Test papers.  He has a sound understanding of the Kent Test Appeals process having been a member of numerous appeal panels since 2002.
He is very experienced in teaching the necessary skills for the Kent Test.  Parm uses his knowledge of maths to challenge the most able to secure high maths scores in the Kent Test by using a variety of strategies to become more proficient mathematicians.
Parm uses his expertise to modify his teaching for each individual's learning style and is very good at relating the learning to everyday experiences which helps students to have a greater depth of understanding.  (More)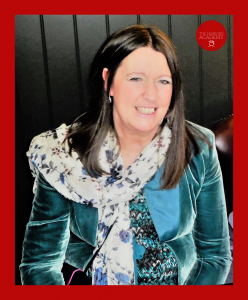 Rosemary Lagrue
(Teacher of Primary Mathematics, English & 11 Plus)
Rosemary is a very experienced primary educational specialist and has taught in the independent and state sector in England and abroad.
She brings to The Learning Academy over thirty-five years of teaching experience and her qualification of Philosophy and Child Development BA further enhances the team of teachers at the TLA centre. Rosemary has taught Philosophy at GCSE and A Level and is a highly effective primary school teacher with the ability to teach: Literacy, able to deliver phonic reading skills and mathematics.  Rosemary can successfully teach children efficient strategies to tackle the different aspects of the 11 Plus.
As a primary school practitioner Rosemary has held an array of positions of responsibility which include: Literacy Coordinator, Head of Key Stage 2 and the senior role of Assistant Principal.  To add to Rosemary's skills she has also been a SENCO and was responsible for the Dyslexia Unit at an independent school in Kent.
Rosemary's teaching is founded on positive reinforcement, raising self-esteem and empowering the students to take ownership of their learning.  She believes in going that extra mile to provide an exceptional learning environment which is fundamental to the successful progress of a child's learning journey.
Rosemary is a unique teacher and a great asset to The Learning Academy and has the ability to inspire young learners to overcome challenges that they encounter when striving towards success.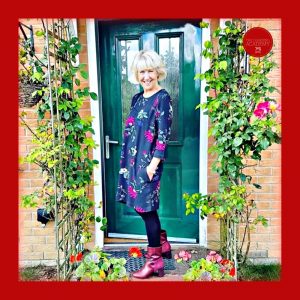 Jane Crisp
(Teacher of Science)
Jane is a very experienced member of the TLA teaching team.  She trained, over forty-four years ago, to become a teacher after she realised how much she enjoyed the atmosphere of the classroom as well as the challenge of lifelong learning.  Jane studied Physical Education and Biology at the University of Liverpool and moved to Kent to start her role as Head of Girls PE at St Edmunds School Canterbury.  After 10 years as a Physical Education teacher she decided to move positions to teach GCSE Biology, Chemistry & Physics and A Level Biology at The Community College Whitstable in 1992.
Currently Jane teaches all three disciplines of GCSE Science and continues to teach International Baccalaureate and A Level Biology at a local secondary school in Ashford.  She has held numerous positions at her current school which include: Head of Year 11; member of the senior leadership team and Transition Science Coordinator.  Jane has very high expectations of all her students in terms of academic achievement and her annual GCSE results exceed target grades.
Jane is in tune with the each and every student's needs and has an effective insight into the requirements of GCSE and A Level exam questions.
With Jane's fantastic depth of experience she adds greater breadth to The Learning Academy which helps our students to follow a trajectory towards outstanding results.  She has a delightfully warm personality which enables Jane to imbue calmness and expertise in her teaching.
Jane has been awarded the prestigious award of Kent Teacher of the Year. The award recognises the hard work and dedication of teachers. Jane is a truly devoted and inspirational member of our teaching team and has made a positive impact with all the children she works with.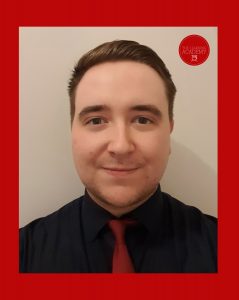 Jordan Pettifer
(Teacher of Mathematics & Science)
Jordan is a brilliant teacher who has a vast depth of knowledge in the sciences and mathematics.  While at the University of Bristol, Jordan read Physics BSc(Hons) after which he successfully completed a PGDE and was awarded Qualified Teacher Status.   Jordan continued to study and has a MA in Transformational Leadership.  He currently teaches GCSE Biology, Chemistry, Physics and Maths as well as A Level Physics at a local school.
Jordan is a well organised and enthusiastic teacher and sustains a very calm demeanour while maintaining an encouraging environment whilst teaching.  He inspires and facilitates high quality learning through engaging and efficient teaching strategies and excellent communication skills.  He is a strong advocate of taking care when explaining concepts in science and maths which Jordan firmly believes is a crucial part of his practice to ensure maximum impact in each lesson.
Jordan is truly passionate in working towards high-quality education for all and is aware of the impact excellent teaching can have on outcomes for a student.  Jordan has dedicated to a career in teaching and is a valued member of The Learning Academy team.   He finds it rewarding to see when a student makes progress in learning a difficult concept or achieving their target grades in exams.
The academic success of his students makes teaching worthwhile for Jordan.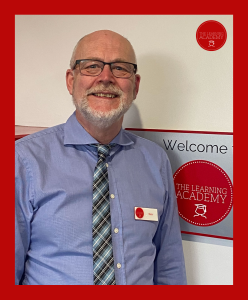 Mark Hollingbery
(Teacher of 11 Plus & Secondary Mathematics, English & Science)
It is a pleasure to have Mark as a member of our teaching team and he brings a wealth of knowledge which is used to enhance the learning experience of all of our students at The Learning Academy.
Mark has a breadth of expertise developed over a teaching career spanning back to 1989.  For most of that time he has taught in Ashford secondary schools with a particular focus on mathematics.  He has also worked across the subject continuum with secondary age pupils with special educational needs.  Mark therefore has a thorough grasp of the barriers to learning and appropriate strategies to overcome them, whatever the age of the student.  With particular reference to mathematics, but also in English, he has lately worked in schools to tutor and coach Year 10 and 11 students to achieve their best at GCSE.
Over the years he has taught all three key stages, not just in the school context, but also as a tutor to students unable to attend school.  Mark has also taught in further education establishments thus giving him a unique approach with more mature students.  He has a strong empathy with learners as individual personalities and not just as cogs in the machine.
With this breadth of experience and skill he can identify the learning needs of students of all ages and to present appropriate strategies for advancement in a cheerful, friendly and personable manner.
Mark is a valued member of The Learning Academy team and is able to deliver high quality lessons by blending all the different teaching approaches that he has to enable students to achieve their aspirational outcomes.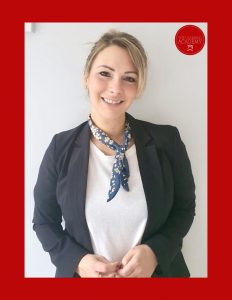 Lucy Brisley
(Teacher of English)
Lucy has a first class honours in English & American Literature and completed a Graduate Teaching Programme which she passed with an outstanding classification.  She achieved her NQT status also with an outstanding grade and has completed a Teaching Leaders course.
Lucy held the position Head of Literacy being responsible for implementation of whole school literacy and has taught English Language and English Literature to Key Stage 3, GCSE and A Level students.
Lucy is a specialist teacher in GCSE and A-Level English and is also able to teach Media Studies at A-Level and Drama at Key Stage 3.  She is an enthusiastic and dedicated teacher who has a passion for English and a love of helping students achieve their full potential.
Lucy enjoys working with students and is adept at tailoring each session to their specific area of improvement.  Lucy's mantra is that 'anyone can succeed at English'.  She is a compassionate and very caring teacher who has the students' achievements are utmost in everything she does.  Lucy has a very calm manner and an excellent understanding of how students learn best with an ability to motivate all students.
Lucy is a very professional and enthusiastic member of the TLA team and is a great addition to our dynamic learning environment.