Expert Tuition in Ashford
The Learning Academy tutors in Ashford offer expert tuition for primary school students in the following areas:
11 Plus (Kent Test)

Primary maths curriculum

English: develop reading, spelling, creative writing and comprehension skills

Key Stage 1 and Key Stage 2 SATs
The Learning Academy tutors in Ashford offer expert tuition for secondary school students in the following areas:
GCSE English Language

GCSE English Literature

GCSE Maths

GCSE Biology

GCSE Chemistry

GCSE Physics

GCSE Business Studies

GCSE Economics

GCSE Computing

At Post 16 we have specialist teachers who deliver A Levels, Functional Skills & QTS.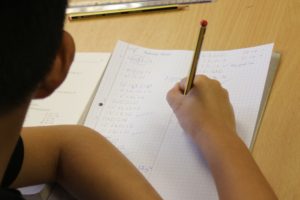 We give a unique tutoring service to parents which includes:
one to one teaching by a qualified experienced teacher

a free diagnostic assessment for your child

individual education plans

structured learning materials

on going assessment of your child

a strong emphasis on motivation and success

a variety of lesson times
All work is planned in advance for each child and there is a crisp start to each lesson thus ensuring that your child works as soon as they arrive.
We welcome parental consultation and thus the partnership between child, parent and teacher is one of trust and honesty.
There is a high level of communication between us and you whether it is via phone conversation, text messaging or email and of course face to face consultation.
We set homework, where needed, which allows you to support your child and make sure that progress takes place.
There is no need to book a large number of lessons as we allow complete freedom for the parent to book one lesson or more if they wish. It is vital that your child enjoys coming rather than being committed to a number of lessons we are flexible and caring. Your child's enjoyment and learning is always at the core of everything we do.
We are experienced teachers with up to date knowledge of the curriculum. Our methods are well rooted in education and we have embedded outstanding teaching in our tuition methods. We are deeply passionate about teaching and try our very best to create the best learning environment possible.
We deploy the same high level of teaching we would expect to be delivered to our children – nothing less than outstanding teaching by outstanding teachers.
We have helped thousands of pupils secure places in grammar schools, independent schools and also achieve excellent results at GCSE and A Level exams. Places at super selective schools have been secured by our pupils with the right kind of support.
If you feel that The Learning Academy is right for your child then please feel free to contact us.