GCSE Tuition Ashford
Year 7 to GCSE
At The Learning Academy we strongly believe that secure maths and English are the essential foundations to ensure that learning and progress are developed in all areas of the curriculum at secondary school.
It is a challenge not only for the student but also for the parent when moving from a primary school to a secondary school and we are deeply experienced in ensuring that all fears and concerns are quickly allayed by using our personal experience as teachers in both primary and secondary education.
The TLA teachers are trained to promote a positive mindset when teaching the students.  Whether your child needs support with polishing exam skills, consolidating topics or developing a 'have a go' attitude towards learning.  We make sure that every student has the confidence to deploy the skills that they learn with us.  We develop confidence and resilience with the ability to tackle high level concepts with gusto.
From Year 7 we embed good revision techniques which is an area that is not always well developed in primary education.  We identify the best revision strategy for each student and encourage them to put it into practise thus realising the potential of each student.  Each student is an individual and we don't use the 'one model fits all' approach.
After an initial assessment every student follows a programme bespoke to the individual dependent on their learning needs.  We are passionate about the progress each student makes and we build a strong rapport with every student as well as their parents. Careful guidance will be provided to allow each student to meet their personal targets.
At The Learning Academy we provide consistent teaching with incisive feedback on a regular basis.   
All our qualified teachers are specialists in their subject area and have up to date knowledge of the new GCSEs having taught these in the classroom.  Our expert teachers are able to adapt the teaching to individual learning styles as not every student learns in the same style.
Contact us for further information on how the TLA can support your child's secondary school learning.
The Learning Academy – GCSE Tuition Ashford. We cater for GCSE Maths, GCSE English,GCSE Chemistry, GCSE Biology, GCSE Physics, GCSE Business Studies, GCSE Computing and GCSE Economics.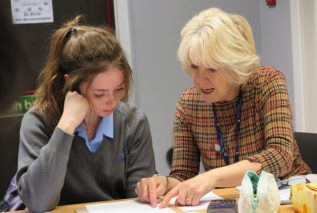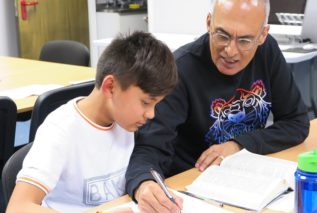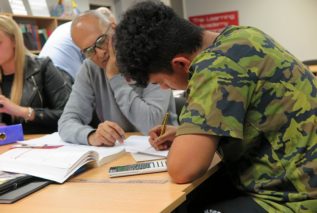 Contact us for further information on how The Learning Academy can support your child's educational journey.
First lesson free!