TLA 11 Plus Practice Papers
The Learning Academy 11 Plus Practice Papers COMING SOON!!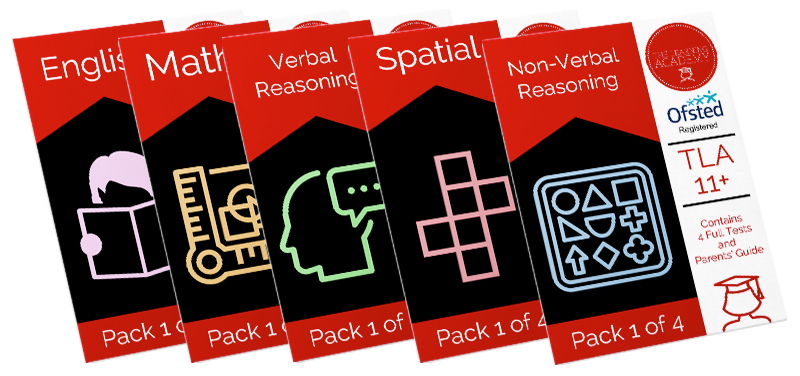 The Learning Academy teachers have written high quality 11 Plus Practice Papers to enable students to be fully prepared in all areas of the exam.  The TLA teachers have a deep knowledge of the 11 Plus curriculum and are specialists in the delivery of the 11 Plus.
The papers are written at a level which they feel will challenge even the most able student.  The resources help to build resilience, stamina and confidence therefore eradicating any anxiety a student or parent may have.
They are closely aligned to the real exam thus eliminating any surprises.  The packs have a large variety of up-to-date questions which allow each student to have full exposure to the breadth of topics which may be encountered in the exam.
These papers have been fully tested by The Learning Academy students and they achieved excellent results in the real exam.  These packs will be invaluable to any parent who wishes to secure a successful outcome for their child.
The TLA 11 Plus Papers include packs in the following subjects:
English
Maths
Verbal Reasoning
Non-Verbal Reasoning
Spatial Reasoning
The following applies to each pack:
Each pack contains 4 question papers
Student answer grids
Answers with guidance for parents
The level of challenge is the same in each pack
All required 11 Plus curriculum content
Comprehensive and in-depth exam practice
Updated annually therefore the papers are dynamic and current to any changes reflected in the 11 Plus